Damage to the hull of a jet ski is pretty common. If left unchecked, over time, more damage may occur with cracks spreading, further weakening the hull. Here's what this damaged jet ski looked like when it arrived.
This is not a minor repair, but for our Expert Fabricator Elias, this was a pretty simple project.
Our six step process includes assessing the damage, providing a quote, and upon approval – fiberglass, filler, primer, and gel coating for the finish.
Fiberglass Repair – This is the big structure framing required to reshape the hull.
2. Filler – Filler can be shaped to create a finer level of detail in the overall shape and design. Once it dries, it can be sanded and prepped for primer.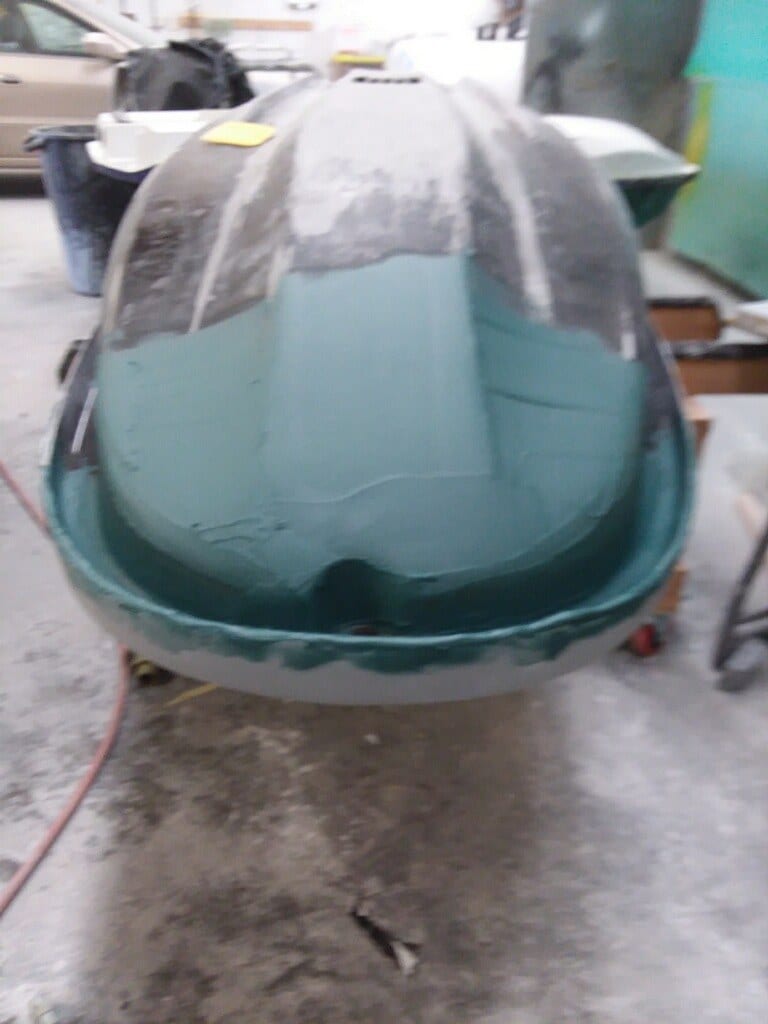 3. Primer – Primer will be added to the overall structure, which will also be sanded once it dries. This is the final preparation for gel coating.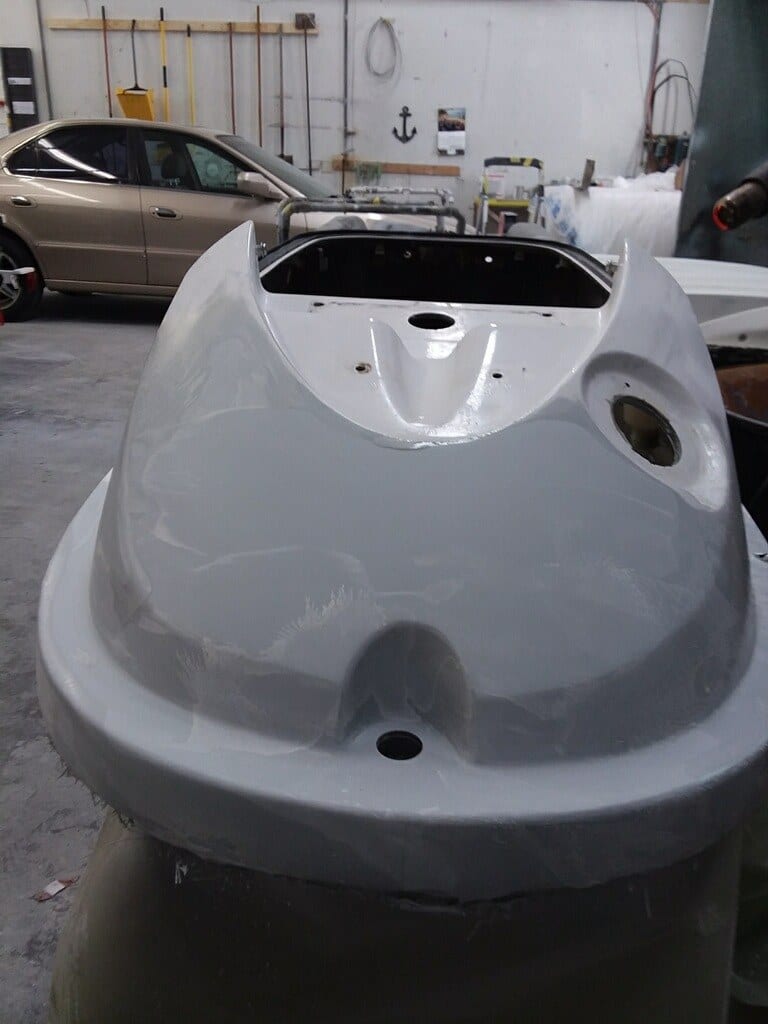 4. Gel Coat for the finished product.
This man is boss! It turned out Awesome!

Jared B