PROFESSIONAL TRAILER Repair & SERVICES
Get expert travel trailer and 5th Wheel repair services in Vancouver, Washington to keep you safe on the road and ensure a smooth ride. We provide maintenance, fabrication and repair for travel trailers, livestock trailers, 5th wheels, work trailers, food trailers and more.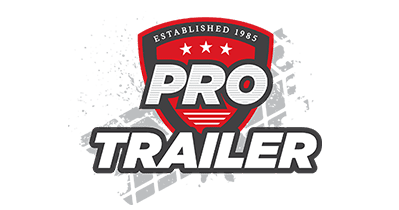 Did you know we repair and build trailers of all types, including travel trailers, toy haulers, horse and livestock trailers, work and utility trailers for commercial use, and more? Some of our clients include the Vancouver School District, Kona Ice and Senior Center Living Transport.
PRO Trailer Repair Services
Trailer Appliance Repair & Replacement
Trailer Axle Inspection & Replacement
Trailer Custom Bumpers & Fabrication
Trailer Custom Metal & Fiberglass Fabrication
Trailer Custom Painting & MFG Color Matching
Trailer Decal Replacement
Trailer Electrical System Repair & Replacement
Trailer Floor Repair & Replacement
Trailer Hitches & Tow Packages Installation
Trailer Hydraulic maintenance & Repair
Trailer HVAC Repair & Replacement
Trailer Lighting System Repair & Upgrades
Trailer OEM Replacement Parts & Service
Trailer Plumbing Repair & Replacement
Trailer Pre-Purchase Inspection & Advising
Trailer Preventative Maintenance
Trailer Wheel Bearing Re-Pack
Trailer Water System Repair & Replacement
Trailer Wheels, Brakes & Suspension
Get help for your travel trailer or 5th wheel
or fill out the form below to get in touch
Towable RV Preventative maintenance
54-POINT COMPREHENSIVE & PRE-PURCHASE INSPECTION $469 
plus: RECEIVE $100 TOWARD YOUR NEXT SERVICE with purchase
This travel trailer and 5th wheel inspection service will ensure your vehicle is in top condition before you head out on the road. Our goal is to prevent problems before they happen, like leaky roofs, which can be very expensive once damage has been done.
Air Suspension, Air Conditioning, Batteries Load Test, Wheel Bearings, Black Water Tank, Brakes, City Water Hook-Up, CO Detector, Converter – Inverter, Emergency Exits, Entry Door & Step, Ext. Lights, Faucets, Fire Ext., Fresh Water Tank, Furnace, Genset Under Load, Grey Water Tank, Horn, Icemaker, Inside & Outside Shower, Int. Lights, LPG Detector, LPG Manometer Leak Down Test, Microwave, Moldings, Monitor Panel, Range/Oven, Refrigerator, Roof, Shore Power System, Slide-outs, Smoke Alarm, Springs, Stabilizer Jacks, Test Drive, Tires, Toilet, Vents & Fans, Washer & Dryer, Water Heater, Water, Line Pressure Test, Water Pump, Windows, AND MORE...
Good thru May 31, 2023
Schedule Today (360) 993-4295
Available on a first-come basis and limited to two (2) appointments per day. 
Travel Trailer, 5th Wheel & Trailerable RV Service
WHEEL BEARING PACK & BRAKE INSPECTION
$209 PER AXLE PLUS PARTS
Stay safe on the road and prevent unnecessary wear and tear on your brakes. This service should be performed every year, or if your travel trailer and 5th wheel have been sitting idle for some time.
Inspect brake shoes, pads, bearings, and magnets
Clean and repack bearings
Ensure brake magnets and breakaway is working correctly
Good thru November 30, 2023

call to schedule (360) 993-4295
Available on a first-come basis and limited to two (2) appointments per day. 
This company is customer oriented. Most RV shops when called with a problem say you can get an appointment 3-? weeks out…Twice they fixed me up that day. All the work I have done there is first class and a fair price. I just today got my new to me coach back from a repair job they fixed for 1/2 as quoted to me by another shop in Vancouver.
I had them install a Blue Ox tow bar and a SMI break system in my towed vehicle. They performed the work expeditiously and were pleasant. They were available for questions about the system after the installation.
The service here was amazing. We broke a leaf spring while doing a cross country trip on our travel trailer at 3pm thursday (they close at 5pm). Ending up in a gas station near by. We call and told them our situation…They made room for us to get us in…getting parts in the next day… The rates were very fare for the job. Thanks to the whole team at Pro World/Pro RV we continued our trip. We can't thank you all enough.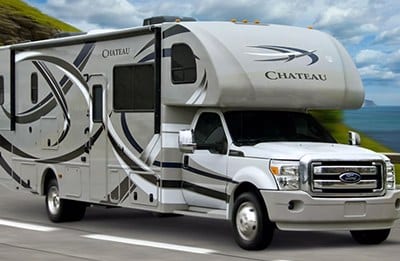 The RV experts
Click here to view our full range of RV and motor coach services that will keep you moving safely on the road.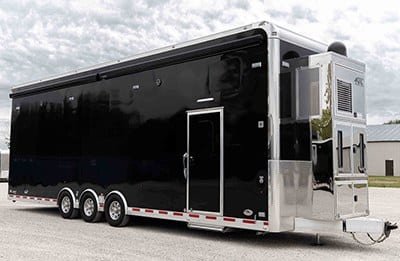 trailer specialists
We work on all types of trailers. Get professional services, including fabrication, for high performance and reliability.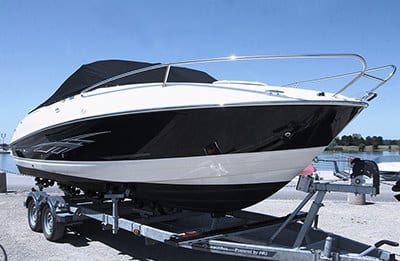 maRine & Watercraft
 Maintenance, custom fabrication and consoles, gel coating and more, get ready for your next adventure
Free 10-Point Inspection with any Travel Trailer  or 5th Wheel Service
Take the sting out of surprise repairs with our 10-point free inspection. 
Planning ahead can prevent big disasters while travelling on the road. our FREE 10-Point Inspection includes an RV Roof Inspection (critical), Front cap seam inspection, Rear cap seam inspection, Roof appliance seams inspection, Siding sealant inspection for body of RV, Axle alignment inspection, Battery test, Charging system test, Slide room operation, and Leveling system operation.
Request a Free 10-Point Inspection
I will start with thank you. Pro RV is rare find. This company has taken great care of me every time. I never spend alot but, i get treated like I have. Iif your thinking about trying these guys, do so – you will pleased.
418 Repass Road, STE A1 Vancouver, WA  98665-8300
Mon-Fri 8AM–4PM, Sat-Sun Closed
Telephone
(360) 993-4295