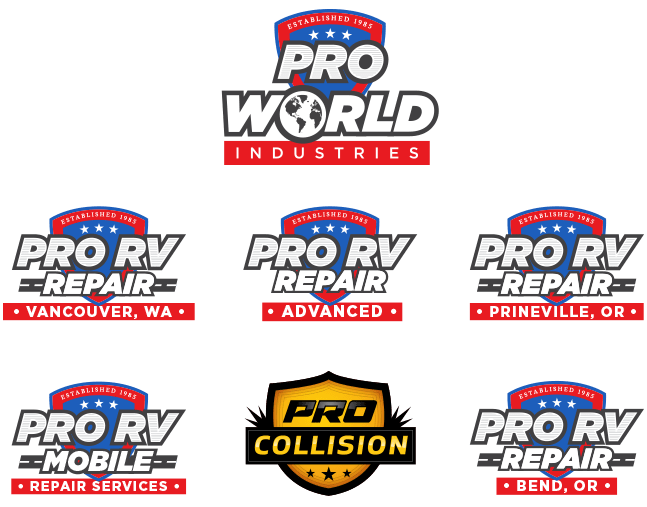 About Pro World in Washington and Oregon
Pro World Industries, LLC began in 1985 as RV Pro. In 2019, the company was acquired and renamed Pro World Industries, with Pro RV Repair – Vancouver serving customers throughout SW Washington & Portland, Oregon.
In June 2023, the Advanced RV Center acquisition solidifies the PRO RV Repair market position in Southern Washington and Northern Oregon service areas. The new capabilities at the Advanced location now allow PRO RV Repair to provide a complete service package to all RV owners. Having two full service shops in SW Washington, plus our Mobile RV Repair offering, really packs a powerful punch in our abilities to professionally service our customer no matter their location or their needs.
September 2022, we acquired At Your Service Mobile Repair, now Pro RV Mobile Repair. Customers have requested the convenience of mobile from us, and this service rounds out our total services offerings. Our mobile service will travel anywhere within Vancouver and the surrounding cities, Clark and Cowlitz Counties, Washington, and Portland Oregon and the surrounding cities. 
March 2022, the company acquired High Desert RV in Prineville, Oregon, which is now Pro RV Repair – Prineville. It offers on-site storage for 95 vehicles, eight bays, and a vehicle lift. 
In 2020, the company acquired Bend RV Repair, in Bend, Oregon, which is now our Central Oregon Mobile Service – Pro RV Bend Mobile Repair. Both Central Oregon locations serve customers throughout Central Oregon, including Prineville, Bend, Sunriver, Madras, Sisters, Redmond, Terrebonne, Culver, Burns, La Pine and more. Customers throughout the Gorge, and Central and Eastern Oregon, also visit us from these counties:  Crook, Deschutes, Hood River, Jefferson, Morrow, Sherman, Wasco, and Wheeler. Our mobile services will serve these areas as well. 
Wherever you are from, and wherever you may go, you are always welcome to stop into Pro RV Repair . We look forward to serving you!
Our Vancouver Team
When you come into our shop, you can expect to be greeted with professionalism and a friendly smile. Our experienced front office staff, RV technicians, and body shop technicians work hard to ensure work is completed to your satisfaction.
Protecting your investment and keeping you safe wherever you travel is our top priority. Our expert staff will advise you on the best options before any work is done.
Preventative maintenance and care will put more money in your pocket and keep all systems running smoothly: electrical, plumbing & refrigeration, HVAC, hydraulic, and more. Experience body damage or need new paint? Go pro with our Pro Body Shop, Paint and Fabrication Services. Check out our special offers too.
Management & Front Office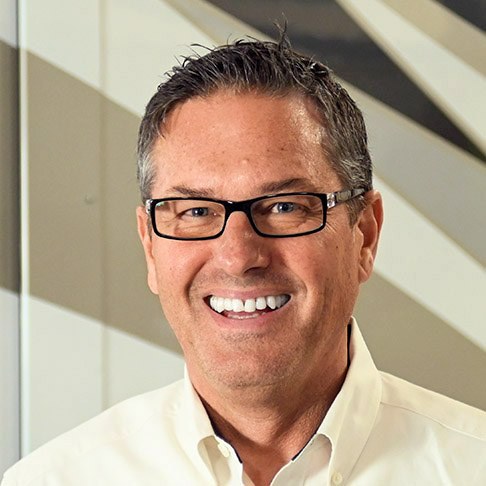 With a serious focus on outstanding customer service, Mike is responsible for the direction of the Company and its growth. To strengthen the company and service capabilities, we have acquired multiple  RV Facilities – Mobile, Collision and Repair, throughout SW Washington and Central Oregon. Mike has decades of experience in business growth and development, and loves working with people.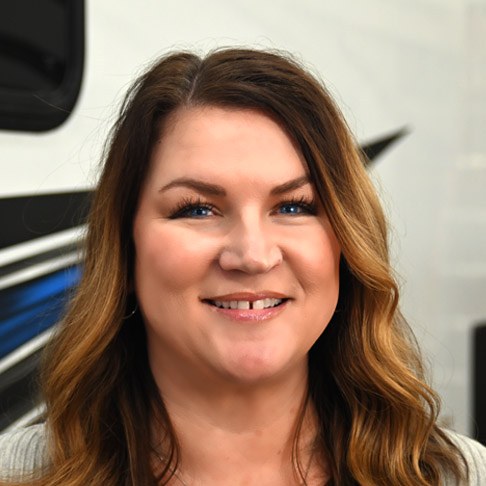 Accounting & Human Resources
Tracee is our Business Manager and the longest standing employee for Pro RV Repair. She has been with the business since its inception, formerly RV Pro, since 2001. Tracee is responsible for financial operations. Tracee manages our books, and she is also in charge of HR, Insurance, safety regulatory compliance and more.  We consider her our 'Shop Mom' and we couldn't get along without her.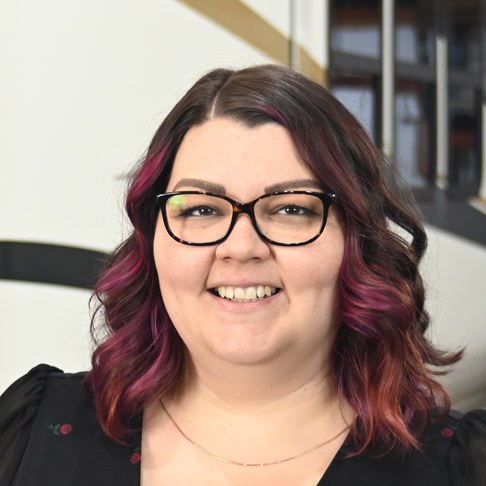 Stephine (pronounced Stef-ih-nee) is the Service Manager for both our Mobile Business and the Vancouver Service Center. She has over 5 years experience in RV Service Management from At Your Service Mobile RV Repair. We enjoy her warmth, attention to detail and business savvy. She holds multiple degrees in business management, administration and billing.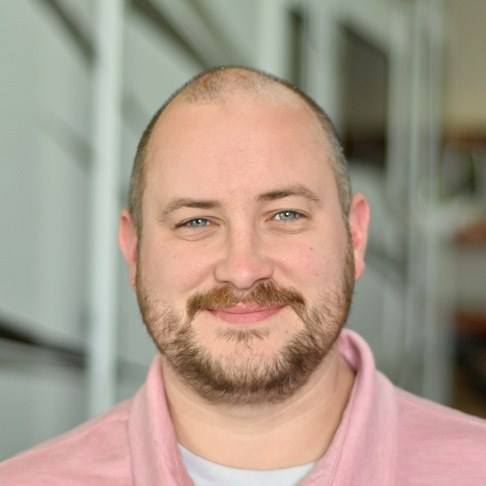 Matt has an extensive background as an RV technician in the Vancouver area and knows how to explain complex issues to customers. He was a Pro RV Repair customer before he came to work with us and understands the meaning of excellence in customer service. He's also our resident comedian, so if you like quick wit, you'll enjoy getting to know him.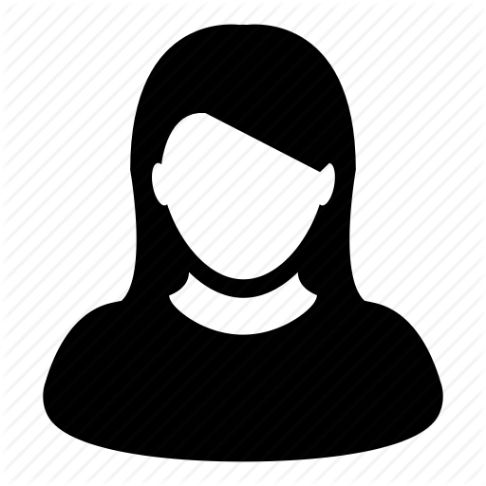 Customer Service & Support
Tinka is a valuable team member helping our front desk manage incoming and outgoing calls. She is upbeat and professional, and we appreciate her thoughtful communication and warmth to our customers. She also assists our Service and Parts Managers and make certain to keep up with daily demands.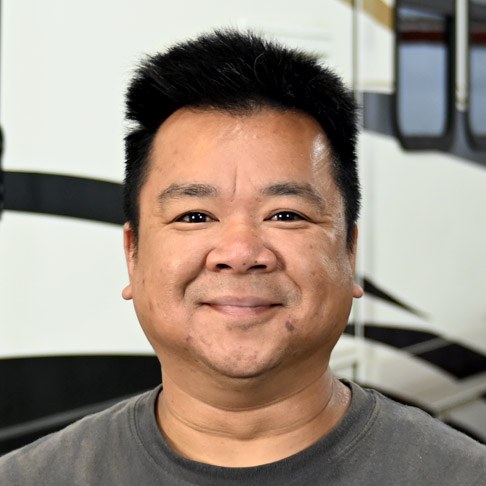 Dan is our resident expert body, paint and fiberglass specialist who is responsible for the output and performance of the body shop team. 
Dan handles all insurance estimating for the body shop and his work is truly outstanding. Dan loves to go fishing and enjoys watching his son play baseball.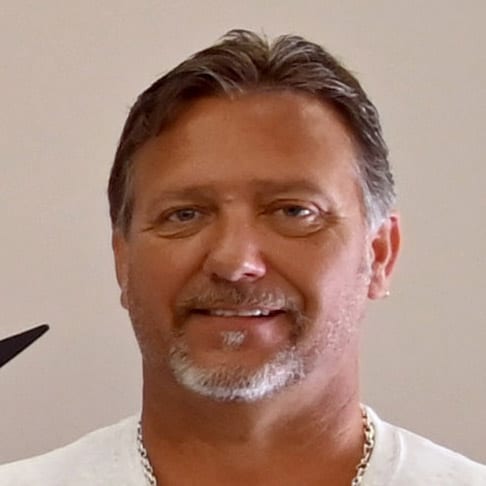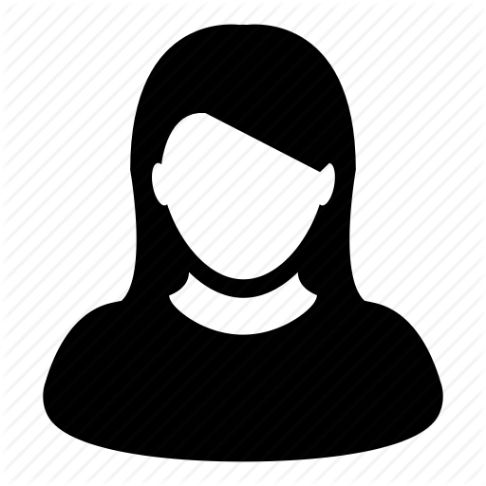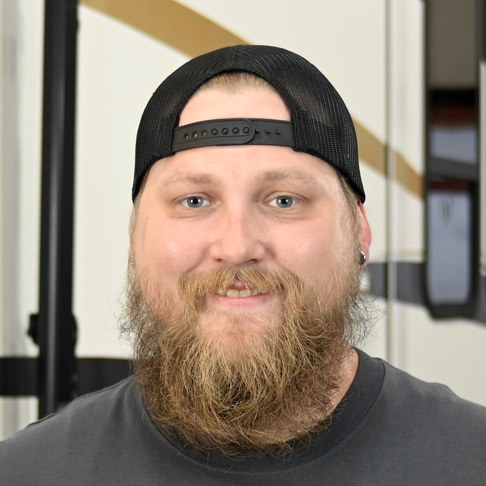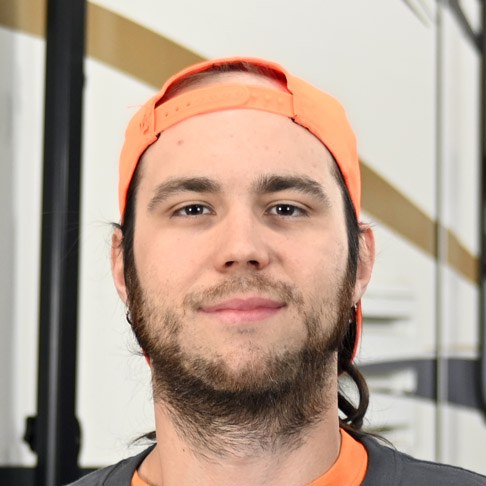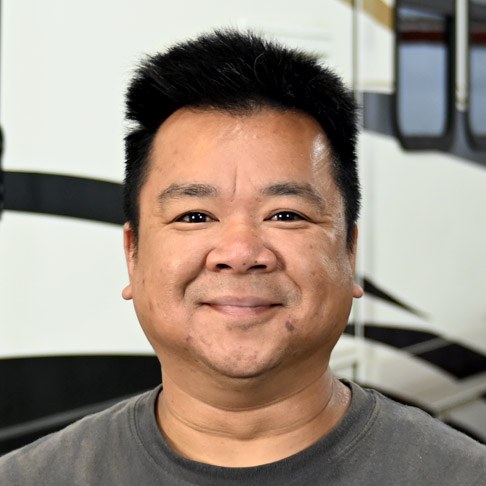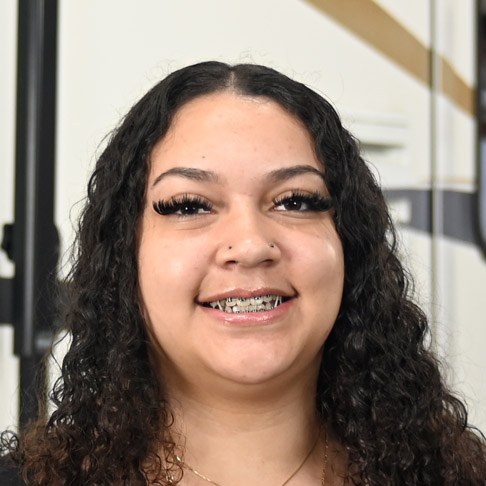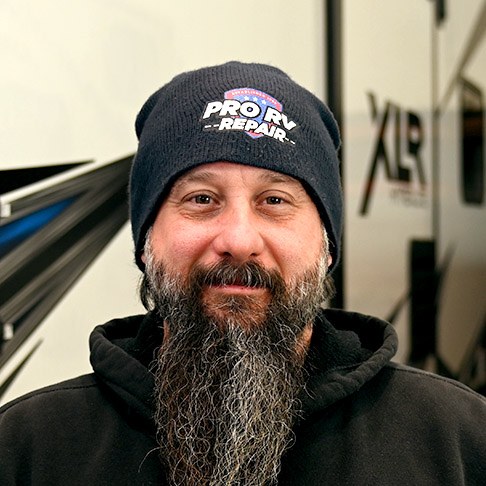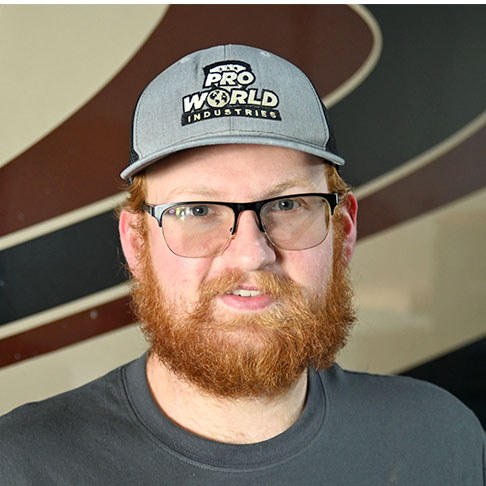 Our Promise to our customers
We value excellence, honesty and integrity. Our goal is to be your No. 1 choice for repair, maintenance, body work, parts and fabrication. Our commitment:
Provide you with a timely and accurate estimate for all work to be performed
Greet you with warmth and have positive interactions
Deliver expertise and care for every project
Do what we say we will do
Get it right the first time – every time
Surprise you with outstanding service

We stand behind our work. Your satisfaction is guaranteed

Expedited service when available, if your rig breaks down and you're just passing through
We look forward to meeting with you!  – CEO & Owner, Mike Montgomery
Free 10-Point Inspection with any RV Service & Trailer Service
Take the sting out of surprise repairs with our 10-point free inspection. 
Planning ahead can prevent big disasters while travelling on the road. Our FREE 10-Point Inspection includes an RV Roof Inspection (critical), Front cap seam inspection, Rear cap seam inspection, Roof appliance seams inspection, Siding sealant inspection for body of RV, Axle alignment inspection, Battery test, Charging system test, Slide room operation, and Leveling system operation.
Request a Free 10-Point Inspection
Absolutely amazing service. I came in for an odd brake controller wiring issue on my tow vehicle and they were able to work me on the same day and get everything fixed very quickly. Steve was absolutely fantastic to work with. I would definitely give RV Pro my business again.
Our clients come to us from all over the US, and particularly when they are just passing through and discover an urgent repair need. Our local service areas include Vancouver, Camas, Washougal, Felida, Salmon Creek, Hazel Dell, Brush Prairie, Battle Ground, Ridgefield, La Center, Yacolt, Kalama, Woodland, Kelso, Longview and more. In Oregon, clients come from Portland, Beaverton, Hillsboro, Gresham, Clackamas, Oregon City, Tualatin, Lake Oswego, and more. We are your trusted source for RVs, Class A Motor Coaches, Class C Motorhomes, Campers, and more.